What We Do –
The Medical Careers Advisory Committee (MCAC) exists to assist TCNJ students and alumni who seek to apply to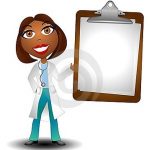 medical school or other post-graduate health professional schools. Although the committee is based in the Biology Department, students from ANY MAJOR who are interested in pursuing medical school are encouraged to meet with and be counseled by members of the committee as to courses of action to take to gain admission to medical (allopathic or osteopathic) or dental school. ANY student may apply to health professional schools; the MCAC's role is to provide support via a committee letter if appropriate.
The MCAC:
provides advisement and guidance to students considering and preparing for a career in the health professions field
provides guidance and assistance to students in the process of applying to health professions schools, and particularly to those students applying to programs which require a Committee Letter from the institution's medical programs advisory committee
keeps up to date with current best practices and information through connections with and membership in health advisors organizations
collects and retains Letters of Recommendation (LORs) written to support a student's application to a program
after a review of the student's file, determines the level of support (none to full) that will be provided via a Committee Letter for the student's application. Please note that support via a Committee Letter is NEVER automatic. For applications deemed competitive, a Committee Letter will be prepared; otherwise, a Letter Packet will be sent.
prepares the resulting Committee Letter, and/or Letter Packet, in support of the student's application
uploads and/or otherwise sends Committee Letters, Letter Packets, and individual Letters of Recommendation to the appropriate application services and/or individual admissions offices
works with students through the acceptance phase
maintains records of TCNJ applicants and acceptances
Please note that information about the College's 7-Year BS/MD program with NJ Med School can be found at a different webpage, https://biology.tcnj.edu/academics/medical-careers/7-year-medical-program/.
Students accepted into the 7-Year Program are already accepted at NJMS, and therefore need not work with the MCAC.